Built between 1890-1907 this heritage-listed building holds a commanding position on Grosvenor Street in Sydney's CBD. The chance to creatively explore the transformation of this impressive structure and continue an architectural story over a century in the making was a huge honour.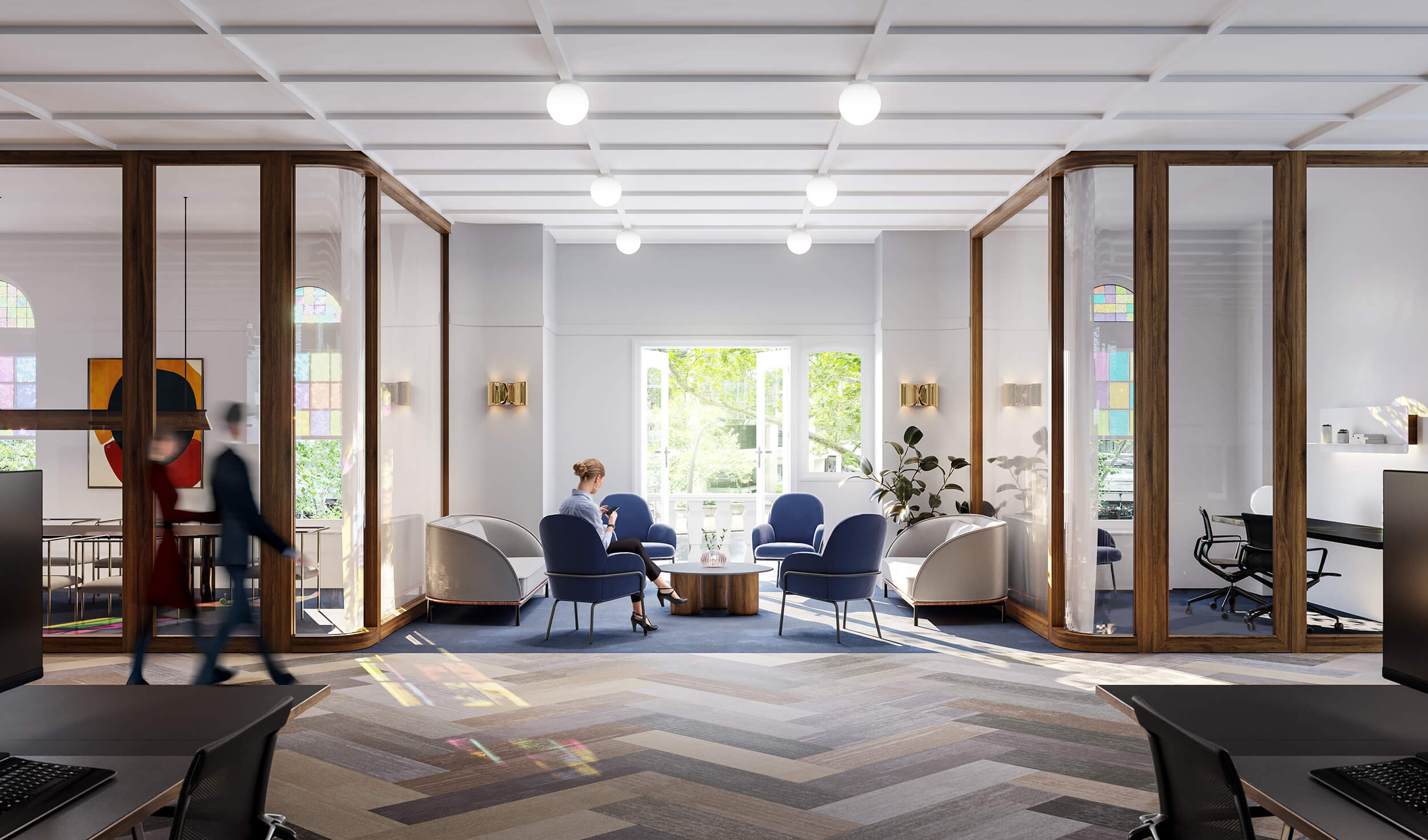 Our previous work for the adjacent Harry Siedler-designed commercial building, Grosvenor Place informed our understanding of the delicate balance required to portray a coherent design narrative, combining nineteenth-century architecture with twenty-first-century innovation.
Carefully interpreting Hammond Studio's intention of interweaving this historical context with future possibility, we created texturally rich and engaging visualizations that spark the exciting potential of the space and its relationship with its own historical timeline.
Our work included a series of highly detailed still visualisations and three 360° panoramic VR immersive experiences, along with several sequences of HD animation to bring the project to life in a cross-channel marketing film. A handful of heritage components were to be preserved, including an ornate timber staircase and the enduring stained glass windows. We meticulously recreated these treasured elements from scratch based on plans and reference materials that fit seamlessly within our 3D scenes.
In keeping with the project's singular nature in the neighborhood, rather than conveying the expected interiors of a corporate office, our visualizations evoke the smart aesthetic of a creative agency – a bright and inspiring environment in which to continue the building's legacy.